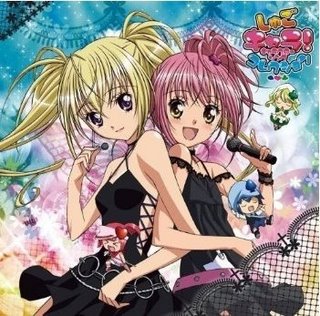 Everybody at Seiyo Elementary thinks that stylish and super cool Amu has it all: But nobody knows the real Amu, a shy girl who wishes she had the courage to truly be herself. Changing Amu's life is going to take more than wishes and dreams–it's going to take a little magic! One morning, Amu finds a surprise in her bed: three strange little eggs. Each egg contains a Guardian Character, an angel-like being who can give her the power to be someone new. With the help of her Guardian Characters, Amu is about to discover that her true self is even more amazing than she ever dreamed.
main characters
Edit
amu hinamori
ran
miki
su
dia
official site
Edit
characters
Edit
Ad blocker interference detected!
Wikia is a free-to-use site that makes money from advertising. We have a modified experience for viewers using ad blockers

Wikia is not accessible if you've made further modifications. Remove the custom ad blocker rule(s) and the page will load as expected.